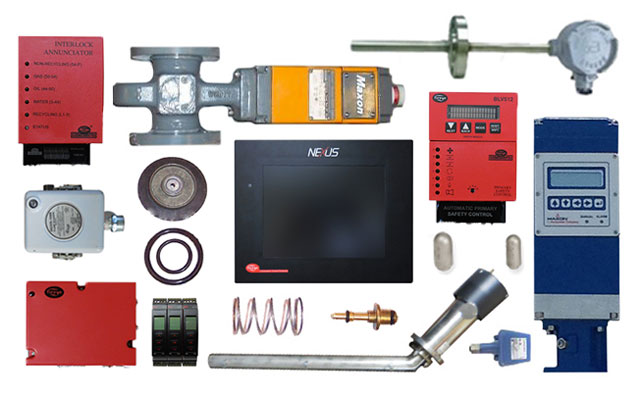 At THM, we know that when you install a heater from us, that it is the beginning of our relationship, and not the end of it.  THM offers a full range of parts to help service the heaters we have provided.  We also have site service personnel available for any help you may need.
Call or email us today to see how we can best serve you.
Spare Parts
Whether you need parts available to replace existing components, or parts to upgrade your system, THM has you covered. 
CMS Components (instruments, valves, probes)
Burner Parts (tiles, gas tips, scanners)
Pilot Components (mixer, tip)
Site Service
The THM Service Team is dedicated to being available when you need them for whatever you may need them for.  Our experienced team is available to help during commissioning, start-up or if you have a turnaround scheduled.  THM also provides customers the option of an annual service plan, which allows our team to help you take care of the heater system.  We will assist with preventative maintenance and ensure the heater is operating efficiently. 
Our team is also available to help train engineers and operators.  Training can be done before installation and start-up to get operators familiar with the equipment, or afterwards to ensure everyone knows how to operate the heater efficiently.
Commissioning Assistance
Start-up Assistance
Heater tune-up/check
Preventative maintenance
Training
Need help now?  Contact us 24 hours at: (918) 960-0310.